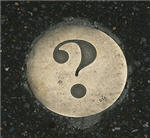 I'm taking a step back this morning to ask a simple question: What goes into a good mood?
There are many ways to trigger a good mood – long walks in the woods, dinner with friends, uplifting movies, surprise kindnesses, and so on – but what's at the root of a good mood? What is it about these activities that makes you feel happy? What basic, human need is satisfied by watching a sunset or getting a pat on the back from your boss that sends your endorphins – and your good mood – soaring?
I have my own theories, of course, but I'm more interested in what you think.
[polldaddy poll=2108958]
Image Credit: ultraBobban